The Golden State is excellent for family RV road trips—whether you travel in the summer, fall, winter, or spring. Here are the national parks (with recommended campgrounds) that are worth stopping at a California RV road trip.
Read the full story on Togo RV.
Joshua Tree is home to two distinct desert ecosystems: the Mojave and the Colorado. To see the Mojave portion of the park, drive the scenic 25-mile-long Park Boulevard, which runs between the west entrance and the Twentynine Palms entrance. Recommended GPS routes can be tricky for RVs to navigate; The National Park Service recommends approaching from Interstate 10 or California Highway 62.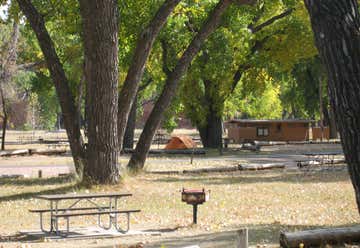 Pinto Basin Road, Twentynine Palms, CA, US
Where to RV camp at Joshua Tree: First-come, first-served. Can accommodate rigs up to 35 feet. No water hookups, so bring plenty for your stay.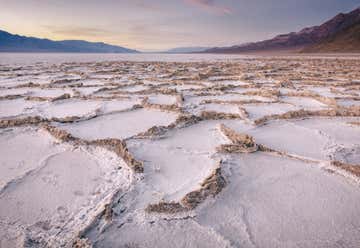 Airport Rd, Furnace Creek, CA, US
This massive, below sea level basin is a study in extremes. Constant drought and record summer heat create almost barren areas that are contrasted by fields of wildflowers after rare rains. Plan your route to Death Valley National Park in advance as GPS is largely unreliable in remote locations and is likely to guide RVers to dead ends or closed roads.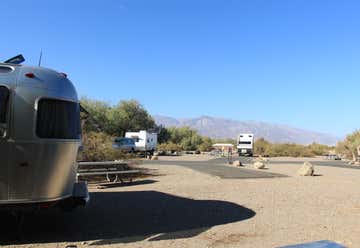 Where to RV camp at Death Valley: It's the only campground in the national park that offers full hookups. There are 18 reservable sites with 50-amp electric service, sewer, and water, which can be reserved up to six months in advance.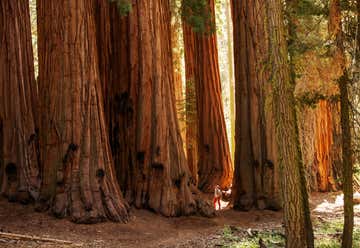 47050 Generals Highway, Three Rivers , CA, Three Rivers, CA, US
Sequoia National Park also offers prairies, canyons, amazing views, hiking, and more. Visitors can make a day of it, returning to an outside RV park, or stay at campgrounds inside of the park. Note that vehicles longer than 22 feet are not advised on parts of the General Highway, but you can still access the famed General Sherman Tree from the north. It is recommended that larger rigs use the northern park entrance in Kings Canyon via State Route 180.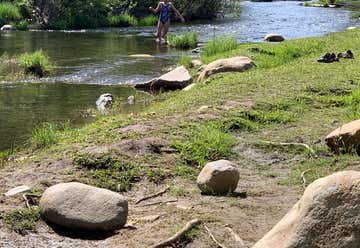 43490 N Fork Dr, Three Rivers, CA, US
Where to RV camp at Sequoia: Only eight miles from the entrance to the national park, this campground has big rig-friendly sites with full hookups along Kaweah Lake. There's a swimming hole and fishing on site.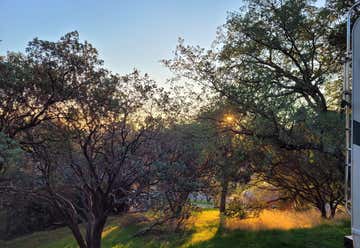 34094 CA State Highway 41, Coarsegold, CA, US
Where to RV camp at Yosemite: This resort is located 25 miles from the south entrance of Yosemite National Park. It offers scenic back-in and pull-through sites along with a swimming pool, playground, full hookups, and WiFi.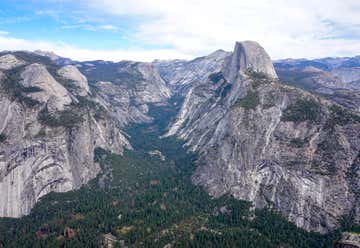 9039 Village Drive, CA, US
Yosemite National Park may be best known for its waterfalls and granite cliffs, your family can also explore deep valleys, sweeping meadows, giant sequoia trees, vast wilderness, and even more natural beauty throughout its 1,200 square miles. The three best gateways to Yosemite are highways 120, 140, and 41. Highway 120 is the most scenic, passing through Jamestown, Sonora, Groveland, and Buck Meadows.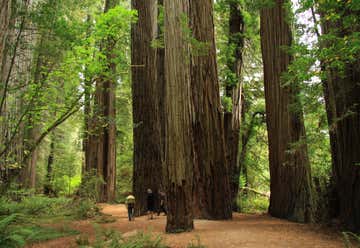 1461 US-199, Crescent City, CA, US
Where to RV camp at Redwood: This rustic retreat offers sites for tents and RVs, but no hookups. There are restrooms with hot showers and a dump station for guests. Located along the Smith River, campers can swim, fish, and hike to Stout Grove.
Operated jointly by the National Park Service and California State Parks, this park offers a variety of family fun in the great outdoors. To access the parks via RV from the west side, take Highway 101 past scenic spots such as Trinidad, Patrick Point, and Big Lagoon to the south and Prairie Creek Redwoods State Park to the north as you head to the park entrance. On the east side, State Route 96 takes you along the border between the national park and Six Rivers National Forest
With access to campsites in most of the parks and a variety of options outside of them, you'll be sure to find the perfect place to park your home on wheels and explore the natural beauty of California.
Banner Photo Credit: Sanna Boman (Roadtrippers)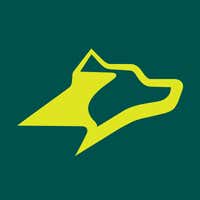 Meet your RV companion: Togo RV's app and website keep RVers inspired and on the move. Read more RV tips with RV Living and download our app!