Congaree National Park is one of the newer units in the Parks system, having been promoted to National Park status in 2003. People have been campaigning for it to be protected since the late 60's, though, and there's a good reason why: there's not a ton of swampland left in South Carolina, and with swampland comes all kinds of stuff you can't find anywhere else in the country, like glowing mushrooms and wild pigs and canoe trips through lush greenery. Here are just a few reasons why we love Congaree National Park so much!
Some tips for visiting Congaree National Park:
-Swamps are famously hot and humid, which can only mean one thing: mosquitos. When you first arrive to the Congaree Visitors' Center, make sure to check out their mosquito meter, which gives tourists a heads up on the mosquito activity in the park each day: it ranges from 1 (all clear) to 6 (war zone). To avoid being eaten alive by the blood-thirsty bugs, visit in the late fall or winter... and still make sure to bring plenty of bug spray, just in case! -Congaree is a smaller park that's mostly (but not exclusively) used for day trips, but the ranger programs here are top notch. Canoe trips, guided hikes, and various walks dedicated to the birds, wildlife, and plant life of the park are all scheduled regularly. -As a swamp, the trails in the park can be prone to flooding. Call ahead or ask a ranger when you arrive if anything is closed. -Entrance to Congaree is free, and the ranger programs are free as well. With the park's incredibly varied biodiversity, you can get a ton of bang for your buck.
Start your trip at the park's Harry Hampton Visitor Center. There's an introductory film that gets into the many ecosystems in the park, the incredible wildlife, and the many kinds of plants, which will give you a new appreciation for Congaree. This is where you can learn about and join ranger-led programs, and the boardwalk loop trail starts outside the visitor center as well.
For even more background on the history and natural features of this part of the country, head up to Cayce to the Congaree Creek Heritage Preserve, where you can hike and learn about the Native Americans who once lived here, and about the alligators and other animals that still call this landscape home.
Take advantage of Congaree's location near the college town of Columbia and enjoy some of the great dining. Cafe Strudel is open for breakfast, lunch, and dinner, but they're especially popular during brunch, when their hangover hash browns and cheap, fun-flavored Bloody Marys appear on the menu.
Congaree is mostly visited by daytrippers, but they have several nice campgrounds. Bluff is only accessible via foot, and is super primitive, but is a really nice getaway if you're looking for a camping trip away from crowds.
The Carolinas are known for their barbecue, and Big T Bar B Q is a local favorite in these parts. It's cheap and the portions are huge. Try the hash and rice, greens, lemonade and banana pudding with your BBQ sandwich smothered in their special Carolina-style sauce.
Chestnut Cottage Bed and Breakfast is not only a charming little place to spend the night, it's also an incredibly historically significant house. Home of Mary Boykin Chestnut, whose Pulitzer Prize-winning memoir "Diary of Dixie" was mostly written here, the building has seen historic figures like Jefferson Davis pass through its doors. Five guestrooms are tastefully furnished with period antiques and all the modern amenities you need to have a comfy overnight stay.
Weston Lake Loop is a great hike in Congaree. Just off the Boardwalk Loop, this trail is great for spotting birds and river otters, as well as cypress and tupelo trees. It's only 4.4 miles, and it's a pretty peaceful little stroll around the lake!
Another great place to grab a bite to eat in Columbia is Pawley's Front Porch. They're known for their decadent burgers, topped with things like grape jelly caramelized onions, pimento cheese, fried pickles, grilled pineapple, pickled green tomato, among other options. Man, my mouth is watering just thinking about the Isle of Palms burger!
Longleaf Campground is still pretty primitive (no running water and only chemical toilers) but you can at least drive in to it. They offer group and individual sites, so you can bring all of your friends, and take advantage of the location inside the park to get an early morning hike in through Congaree before the heat and mosquitos come out in full force.
Kingsnake Trail takes hikers along Cedar Creek, in the more remote part of the park. This is an excellent place to spot wildlife, and the creekside scenery is lovely. Plus, there's a canoe launch at the trailhead, so if you've brought your own gear, this is a great place to start exploring the water.
The best times of year to visit Congaree National Park and spring and fall. Visiting in winter means less mosquitos, less humidity and lower temperatures, but you won't get to see the park in its greenery. Summer brings lots of rain, and with it, lots of mosquitos and other bugs, as well as intense heat.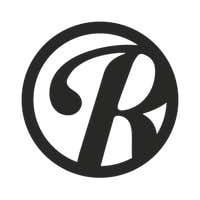 Roadtrippers helps you find the most epic destinations and detours—from roadside attractions to natural wonders and beyond.