Hawaii is a vacation paradise, but don't let the convenience of resorts and tours keep you from experiencing an authentic taste of Hawaiian culture. Head a little further off the beaten path to some of these hidden gems of Hawaii's Big Island!
Not all beaches are created equal: some are more colorful than others! Papakolea Beach is known for its olive-hued sand. One of only four in the world, the green comes from a mineral, olivine, that results from a nearby volcanic cinder cone. You can hire a local to drive you out here (it's an offroad route) and then be prepared for a bit of a hike to the ocean... but man, is it worth it!
Want to eat like a local? Gather your appetite and head to the Punalu'u Bake Shop. They serve fresh-baked bread, shortbread cookies (go for the macadamia nut) and malasadas. Malasadas are a kind of local donut that are utterly addicting. They also have Japanese anpans, sweet, red bean-filled rolls.
Green sand beaches are the only colorful seashores in Hawaii-- the Big Island is also home to the Punalu'u black sand beach. The way the black sand forms is pretty epic, actually: lava flows into the ocean nearby, and the difference in temperature between the molten lava and the water causes the lava to cool into basalt so rapidly that it explodes. Waves further pound it into fine grains that wash up here. It's not the best swimming beach around, but the jet black sand, blue water, and lush green coconut palms are a sight to see.
Hawaii Volcanoes National Park is an incredible place. Learn about Hawaiian culture, the history of the Kilauea Volcano, and the local history and lore of the island at this top-notch visitor center. This is also a great place to pick up a trail to explore the park... you can even see a real lava flow!
This is one you'll need to book a tour to see but it's worth it.
From the unique beaches to the active volcanos to the delicious local cuisine, Hawaii is a special place with a totally unique culture and landscape, and taking advantage to explore every nook and cranny uncovers loads of new adventures.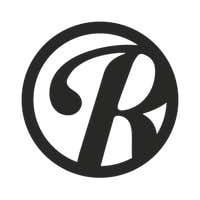 Roadtrippers helps you find the most epic destinations and detours—from roadside attractions to natural wonders and beyond.