Pigeon Forge is a famous tourist attraction with a ton to offer. In fact, there's so much to see and do, it's hard to narrow it down. Here are some of the best of the best in Pigeon Forge.
The Island has e-ver-y-thing you could possibly want to do in Pigeon Forge. Food, games, rides, the iconic Ferris wheel, mirror maze, arcade, shops, the list goes on. Some of the highlights to hit: ride the Ferris wheel, get some fudge, do the Escape Game, and relax by the water display. A note: if you want to eat at Margaritaville or Paula Deen's restaurant, call as much in advance as possible or you will likely have a 3 hour wait.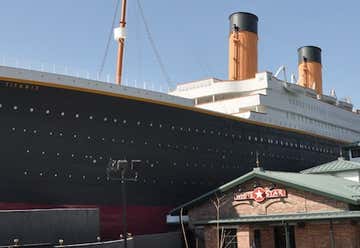 2134 Parkway, Pigeon Forge, TN, US
The Titanic Museum is hands down one of the best attractions in Pigeon Forge. Several hundred real artifacts from the Titanic itself along with the guided tour and excellent layout make for a trip you won't soon forget. When you enter, you will be given a name of someone who was actually on the ship. At the very end of the tour, you will find out if your person survived the voyage.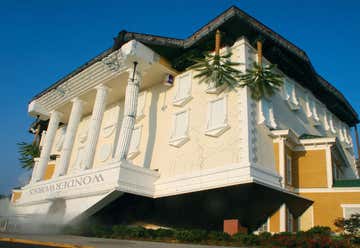 100 Music Rd, Pigeon Forge, TN, US
This recognizable landmark holds hours and hours of fun inside. There is so much mesmerizing, fun, and interesting exhibits and activities, it is possible you won't see it all if you don't carve out enough time. Tip: be aware that small children may not be able to participate in each exhibit due to height limitations.
3341 Old Mill St, Pigeon Forge, TN, US
In a town filled with restaurants each trying to stand out, The Old Mill Pottery House Cafe & Grille is by far one of the best. The food is superb. Fresh baked bread served on pottery made just next door in a beautiful setting is the perfect dinner after a long day. Tip: They will tell you the wait will be a while, and it may be depending on how busy they are. However, they often overshoot estimation; you will likely get in sooner than they say. While you wait, wander the boutiques and pottery shops next door. The art work is beautiful and a pleasant, leisurely activity for your wait time.
1787 Veterans Blvd Suite 103, Sevierville, TN, US
Reams Drug Store is a little ways up Veterans Blvd., but it is the perfect escape from the hub-bub of all the tourist spots. This small drug store has cheap ice cream cones and a small sitting area to sit back, relax, and enjoy some quiet time.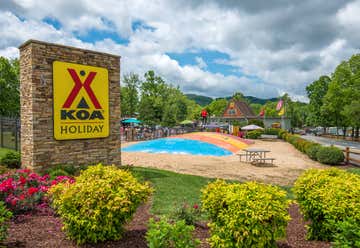 3122 Veterans Blvd., Pigeon Forge, TN, US
The Pigeon Forge KOA is a clean, small campground that is very close to all the attractions you will want to see. The KOA is a good cheap option for those who want to save their money for food and activities.
Pigeon Forge can be crazy and feel like an ultimate tourist trap, but it truly holds some wonderful attractions and meals for those who look.
One last tip: looking for a local spot to eat that is out of the public's view? Pigeon Forge Deli has delicious food and is very unlikely to be crowded with tourists. The seating inside consists of only two or three tables and a few couches, so be sure to be prepared to possibly sit outside at the picnic tables.
Enjoy!