The Pacific Northwest is full of adventurous spots and home to some of the worlds most beautiful, diverse day hikes. Spanning from Oregon up to British Columbia and beyond, the Pacific Northwest provides a huge spectrum of features ranging from peaks gigantic, to glacial meadows and coastline. With so much to see, the only problem you'll have is deciding which day hike you'll want to take, and here are five definitely worth considering.
1) Naches Peak Loop Trail – Mt. Rainier, WA – 4.5 miles Easy
Naches Peak Loop trail, located in Washington State on the outskirts of Mt. Rainer National Park, is a relatively easy 4.5 miles hike that intertwines with the legendary Pacific Crest Trail. While you won't actually get to Mt. Rainier, the Naches Peak Trail gives some of the most uninterrupted, breathtaking views of the historic mountain and has a plethora of wildflowers to frolic through, so bring your camera because you're going to have a new profile picture after this foot slog.
2) Panorama Ridge trail – Garibaldi Provincial Park, Whistler – 17 Out and Back Miles Difficult
While this hike in British Columbia is a doozy at 17 miles out and back, it's been called one of the best for those seeking panoramic views of mountains and overall wilderness wonder. Just under 2 hours north of Vancouver, this day hike will take you into timber forest, through glacial meadows, and across ridge lines until you finally arrive at Panorama Ridge overlooking the coastal mountain range and turquoise Garibaldi lake.
3) Hoh River Trail – Olympic National Park, WA – 7-8 Out and Back miles easy
The Hoh River Trail in Olympic National Park offers people the chance to experience rare coastal rainforest in an area that receives up to 14 feet of rain annually. While the trail does run over 17 miles to the base of Mt. Olympus, a day hike as far as you'd like and back will give you plenty of opportunity to see lush, moss covered forest and a spot known as the quietest place in the United States called "One Square Inch of Silence." You don't have to be approaching a climb of Mt. Olympus to enjoy the Hoh River trail, which is beautiful year-round and just a pitching wedge away from Portland.
4) Trail of Ten Falls- Silver Falls State Park, OR – 10 mile loop Moderate
If you're looking for a day hike with plenty of gravity testing water, look no further than Silver Falls State Park's Trail of Ten Falls in Oregon. This 10-mile loop offers you views of 10 breathtaking waterfalls, ranging from 27-footers to several well over 100 feet. The trail not only takes you to these experiences of water trapeze, but even goes as far to meanders behind four of them, giving you every perspective you could ask for. When it comes to seeing spectacular waterfalls, few places will offer you so many in such limited time, making the Trail of Ten Falls one of the best day hikes in the Pacific Northwest.
5) Paradise Park Loop, Mt. Hood Oregon (moderate)
The Paradise Park loop from Timberline Lodge offers some of the best views of Oregon's tallest peak, Mt. Hood. The 12 Mile part loop part there-and-back gives hikers the chance to march along fields of broadleaf lupine and other wildflowers (if you time it right) and takes you through ZigZag Canyon, giving this day hike a little bit of everything. From beautiful flowers, canyon exploration, and views of the dormant volcano Mt. Hood, all in one day, it doesn't get better than the Paradise Park Loop.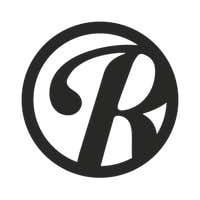 Roadtrippers helps you find the most epic destinations and detours—from roadside attractions to natural wonders and beyond.