'Fargo' really is a terrific movie, don'tcha know! Despite the fact that's it's not really based on a true story the way the opening credits say (darn tootin'), the Coen brothers grew up around the area and they did a really super job of capturing what the people are like in a part of the country that isn't often portrayed in the movies. It wasn't exactly filmed in Fargo or Brainerd (they were in the midst of a mild winter, so the filming had to find snowier-lookin' locations) but you can still explore Fargo's filming locations around Minnesota and North Dakota!
First things first: if ya need to fuel up on pancakes like Gaear, head to CJ's Kitchen for some of the best breakfast in town. It may not technically be a filming location, but they make some really super pancakes!
Minnesota takes a lot of pride in being the birth place of tall-tale character Paul Bunyan (well, one of the reported birthplaces, at least) so it's no surprise that mom-and-pop diner Stockmen's Truckstop was redecorated as the "Blue Ox Motel", named for Paul Bunyan's pet Babe, for the movie. The Paul Bunyan Statue itself that they show was built specifically for the film and taken down, but don'tcha worry now...there's plenty of Paul Bunyon stuff to see!
Head to Paul Bunyan Land in Brainerd (where our hero Marge Gunderson lives) and ya can visit a statue of Babe the Big Blue Ox!
The Brainerd Police Department's filming location was at the Edina City Hall (which was remodeled in 2004 and plus it looks totally different not covered in snow, don'tcha know).
The disastrous money hand off between bad guy Carl and Wade was at the Minneapolis Club Parking Ramp...
...and a bloodied Carl leaves from a different garage-- the Centre Village Parking Ramp.
Oh ya, and Carl steals a license plate from a Minneapolis-St. Paul International Airport parking lot...then gets into a terrific argument with the parking lot attendant.
The Jose Feliciano concert that Carl and his lady friend attend at the Carlton Celebrity Room was actually filmed at the Chanhassen Dinner Theatres.
Oh, and Jerry is arrested at the Hitching Post Motel, which isn't in Bismark ND, but in Forest Lake MN. It's a really super little place.
It's a heckuva shame that the cabin where Margie finds Gaear "disposing" of the bodies of his victims has been dismantled and sold...but I tell ya what; if ya stop by the charming little Fargo-Moorhead Visitors Center, they have a really super exhibit on the movie 'Fargo', with copies of the script, some movie memorabilia and the notorious Fargo Woodchipper on display.
There's even a replica of it out front in case ya stop by while they're closed. Isn't that just terrific?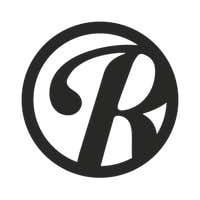 Roadtrippers helps you find the most epic destinations and detours—from roadside attractions to natural wonders and beyond.