Route 66 is the fabled pathway known as the Mother Road. Established in 1926, it connected Chicago and California and became a classic U.S. road trip.
Much of present-day Interstate 40 runs along Historic Route 66; however, where Route 66 turned northeast, Interstate 40 continues east, running through Arkansas, Tennessee, and North Carolina.
Connecting the East Coast and West Coast, I-40 takes travelers from Barstow, California, to Wilmington, North Carolina, passing through major cities such as Flagstaff, Albuquerque, Little Rock, Memphis, and Nashville.
Along the way, you'll find iconic Route 66 sites, cool towns, and picturesque parks. Check out our favorite things to do on I-40.
There's no bad time to road trip I-40. Since the route is pretty far south, snowy weather isn't too much of a concern. However, if it happens to snow, be prepared for slick roads. Never underestimate how hot it can get in the desert between Texas and California. Always bring plenty of water, and make sure your car's AC is in good working condition.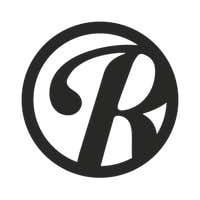 Roadtrippers helps you find the most epic destinations and detours—from roadside attractions to natural wonders and beyond.