When you think about epic road trips, you probably think long routes like Route 66, the Pacific Coast Highway, and A1A, but sometimes the best road trips can be done in a weekend, and Arkansas's "Pig Trail" is just such an adventure.
By definition, the "Pig Trail," is just the 19-mile stretch of State Hwy 23 that passes through Ozark National Forest, but this trip, starting and ending in Fayetteville, Arkansas, makes the relatively short drive into a nice day or weekend trip, highlighting everything that makes the Pig Trail so great…
The "Pig Trail," named for its use as a shortcut for University of Arkansas Razorbacks fans traveling to Fayetteville, is widely-known by motorcyclists as one of the best rides in the state, if not the entire south. The Pig Trail cuts, zigs, and zags through the Ozark National Forest with just about every kind of scenery imaginable from rivers to waterfalls to mountain views. In addition to the twists, turns, and pretty views, the Pig Trail is also a part of American history, having been used by both the Union and the Confederacy during the Civil War. Put simply, the Pig Trail has it all… Exciting curves, beautiful scenery and centuries of American history.
Just seems right to have a little bacon before your trip on the Pig Trail, so stop by the The Farmer's Table Cafe for a true Arkansas breakfast- locally sourced, organic, and homemade.
With some pork in your belly, head south down US 71 toward I-40, driving through Winslow, Chester, and Mountainburg before heading east on I-40 toward the official beginning of the "Pig Trail."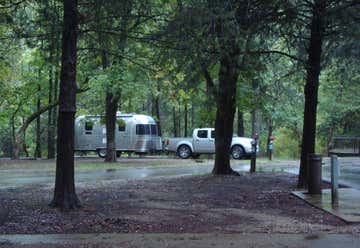 1133 Ar-170, Winslow, AR, US
If you want a little extra excitement, take a detour just outside of Fayetteville to Devils Den State Park where you'll find the country largest sandstone crevice area and some pretty hair-raising switchbacks through the Boston Mountains, oh, and rock dams!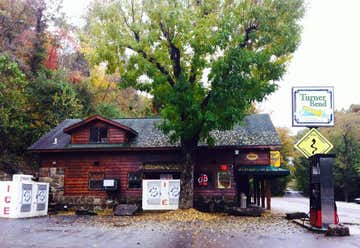 20034 N Highway 23, Ozark, AR, US
For those of you just passing through, one of the only real stops along the actual "Pig Trail" you need to make is at theTurner Bend Outfitter store for some sort of t-shirt or patch that proves to everyone you drove/rode the Pig Trail.
And if you want to make a weekend trip of the Pig Trail, you can use Turner Bend as a home base, with cabins and campsites available as well as boat rentals for a little fun on the Mulberry River.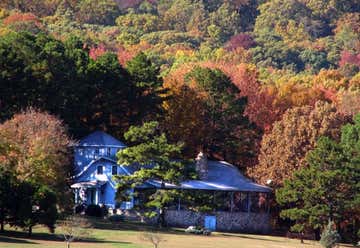 4117 Mulberry Mountain Loop, Ozark, AR, US
If you're more interested in a land-based adventure, head up the road to Mulberry Mountain Lodging & Events where you'll have direct access to ATV trails, hiking, horseback riding, and even hunting. (For you water-lovers, Mulberry Mountain Lodge also offers access to Mulberry River drop-in points.)
Other than these two places, the rest of the drive is nothing but you, the road, and nature… Just like it was for the Civil War soldiers over a hundred years before, except you've got smooth pavement and a heckuva lot more horsepower under you.
12103 Hazel Valley Rd, Fayetteville, AR, US
Along AR 16, make a quick pit stop at Terra Studios, a funky art studio/cafe/park with everything from pottery to glass blowing to giant checkers and chess boards. You can watch artisans blow beautiful glass works and then buy yourself some to take back home. Val Gonzalez, the Executive Director, describes Terra Studios:
"From whimsical gardens to live demonstrations to a unique gallery and cafe building brimming with the creative works of over 100 regional artists, Terra Studios is truly an avant-garde art adventure."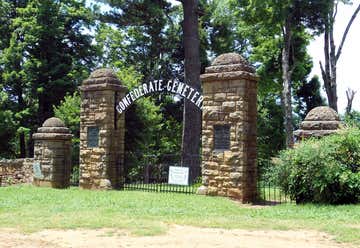 514 East Rock Street, Fayetteville, AR, US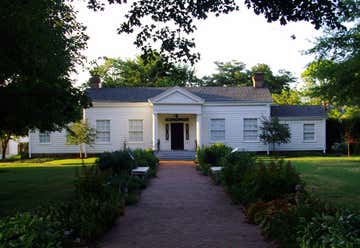 118 East Dickson Street, Fayetteville, AR, US
Once you hit AR 16, it's time to hang a left toward Fayetteville, just as Confederate General W.L. Cabell and his 900 men did in 1863. Their trail ended in the Battle of Fayetteville as they clashed with Union soldiers in downtown Fayetteville. Today, you can still visit the Union Headquarters House where Colonel M. LaRue Harrison led the Union to a victory.
When you've finally made it back to Fayetteville and stopped by the Headquarters House, it's time to relax and chow down. Locals will tell you there's no better place for that than Hugo's. Tucked in a basement off Fayetteville Square, Hugo's serves your classic killer burger, homemade fries, beer cheese soup, and all the cold beer a thirsty traveler could want.
And that, friends, is how you turn the Pig Trail, an awesome 19-mile stretch of road, into an epic weekend or day trip from Fayetteville, Arkansas.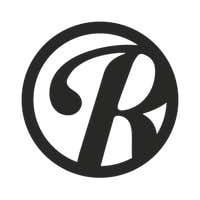 Roadtrippers helps you find the most epic destinations and detours—from roadside attractions to natural wonders and beyond.