Pennsylvania's State Route-144 includes the High Plateau Scenic Byway, along which you'll pass by breathtaking scenic overlooks, through lush state parks and find yourself smack dab in the middle of one of America's "Dark Sky" parks.
Your first stop along SR-144 is Black Moshannon State Park. This state park is over 3,300 acres of forests and wetlands and is a part of the 43000-acre Moshannon State Forest. The Native Americans who first settled the area called the wetlands "Moss-Hanne", which means "moose stream", and that's how the park got it's name. The black-colored waters are fed by bubbling springs that feed the Black Moshannon Lake and streams and bogs. This is a great place to get out of the car and hike around in a truly wild setting.
Next, drive through Snow Shoe, PA, a borough of Centre County, with a population just over 750. This town may be tiny, but it's absolutely beautiful. Take a leisurely drive through the scenic hamlet and enjoy the historic architecture of this quiet, little town.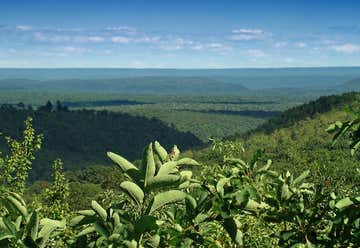 S.R. 144 Elk Scenic Dr., Renovo, PA, US
Next, heading towards Renovo, along the High Plateau Scenic Byway to the Two Rock Run Scenic View along Elk Scenic Drive. Here you'll get one heck of a landscape vista of the Pennsylvania Wilds. Also, there are interpretative panels that will explain more about the history and wildlife of the area. On a clear day you can even get a great view of Bald Eagle Mountain.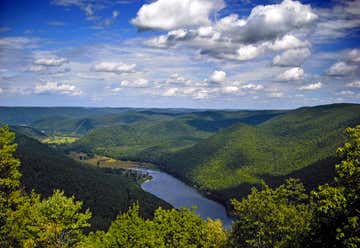 97 Kettle Creek Park Ln, Renovo, PA, US
While in the area, head to Kettle Creek State Park, in Leidy Township. This 1,793-acre park is one of the most picturesque parks in Pennsylvania. It's located deep in a mountain valley, and includes a 167-acre reservoir on site, which offers great fishing. There's also volleyball and softball areas, playgrounds for kids, and if you want to spend the night, there's a scenic campground there too.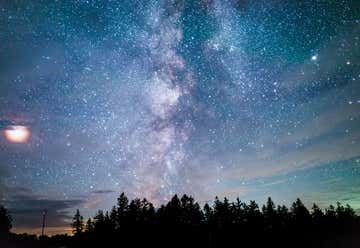 Coudersport-Jersey Shore Highway, Coudersport, PA, US
SR-144 is also home to Cherry Springs State Park, which is one of America's certified "Dark Sky" parks, which makes it a mecca for professional and amateur astronomers. Basically, this park is so far away from any city or town that there's no light pollution when you're looking up at the night sky. There are large black cherry trees throughout the park, hence the name, and it's surrounded by the 262,000-acre Susquahannock State Forest. There are miles upon miles of hiking trails here so you could easily spend a day exploring. But, the real draw here is the stargazing, you'll be hard pressed to find a better spot in the Eastern United States to see the milky way.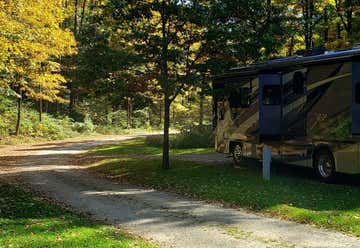 454 Lyman Run Rd, Galeton, PA, US
Then it's straight on towards Galeton, PA to Lyman Run State Park in gorgeous Potter Country. Here maple and cherry trees provide a gorgeous backdrop to the 595-acre park, which surrounds the 45-acre Lyman Lake. The park also holds an important place in history. During WWII it housed German prisoners-of-war.
Galeton, Pennsylvania, United States
Try to spend a little time in the town of Galeton, it's another small, scenic town, surrounded by towering mountains and lush forests. There are loads of outdoor areas to explore here, and there's also some pretty great places to eat or spend the night.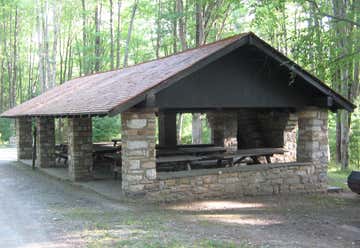 c/o Leonard Harrison, Wellsboro, PA, US
Then head to Colton Point State Park, a 368-acre bucolic park located on the west rim of Pennsylvania's Gand Canyon, the Pine Creek Gorge. There are loads of gorgeous scenic overlooks, and you can look across the canyon to Leonard Harrison State Park. It's considered one of the most beautiful state parks of the Eastern U.S. There are also loads of hiking trails, fishing, and kayaking, and tons of wildlife roaming around.
When you're ready to fuel up on some delicious home-made road food, head to the Wellsboro Diner in Wellsboro. This old-school eatery is housed in a traditional dining car, and has all-day breakfast and offers a great selection of sandwiches.
Pennsylvania High Plateau Scenic Byway is the perfect road day or weekend trip along the Allegheny Ridge. There's an abundance of natural wonders, hiking trails, scenic overlooks and small town charm. The best time of year for this trip is late summer, early fall, when the weather is pretty much perfect, the trees are still green and just starting to change color as the mid-to-late fall foliage makes the drive perfect for leaf-peeping.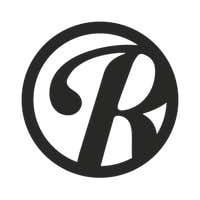 Roadtrippers helps you find the most epic destinations and detours—from roadside attractions to natural wonders and beyond.