Central California is known for its rolling hills and quaint ranches and farms, and perhaps no road captures the essence of central California better than CA State Route 25, also known as the "Airline Highway" from the road's history of early pilots using it as a guide map from town to town. It's rural, beautiful, and perfect for a fall or spring weekend trip. The whole length of California's SR 25 can be traveled in a few hours, including a stops along the way, but for the road tripper looking to add on a couple side trips, the Airline Highway offers a couple fantastic detours: Pinnacle National Park and New Idria Ghost Town.
This scenic drive runs from Gilroy down to State Route 198, between King City and Coalinga, passing through Hollister and a few other small towns such as Paicines. For the most part, though, the route is devoid of any sort of towns or settlements. You're left with the rolling hills of sprawling cattle ranches, wineries, and orchards: the perfect setting for a scenic drive.
3050 Hecker Pass Hwy, Gilroy, CA 95020, Gilroy, CA, US
Gilroy Gardens is a fantastic family theme park. There are plenty of water play areas for kids to splash around in, which is great especially in summer, so remember to bring swimsuits, towels and extra clothes. Also, it's a good idea to have kids wear sandals or water shoes. Another highlight of the gardens are the Circus Trees, which are massive American sycamores that have been twisted and woven into fascinating living sculptures. The park has more opening hours during the summer months, and while it's open weekends during spring and fall, it is closed in winter. There's lots of parking available, and great rides for both kids and adults. Book your ticket online in advance!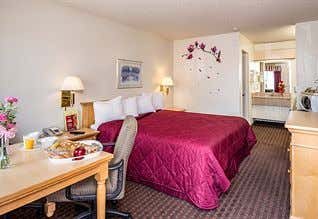 152 San Felipe Rd, Hollister, CA, US
The Hollister Inn is a modest inn, less than 10 miles from the Hollister Hills State Vehicular Recreation Area and the Old Mission San Juan Bautista. If you're planning on visiting Fremont Peak State Park, you're looking at over 15 miles of driving, and since this is in the country, the driving speed is around 45-50 mph; plan your visits accordingly. The rooms have free wifi, mini fridges and microwaves. Oh, and there's also free continental breakfast.
800 San Benito St, Hollister, CA, US
If you're looking to fuel up on good grub while in Hollister, the Running Rooster offers tasty burgers and a great menu of wood-fired pizzas and rotisserie chicken. Their beer menu is expansive as well, if you ever happen to grow tired of sipping on wine.
300 Maranatha Dr, Hollister, CA, US
The beauty of State Route 25 is the fact that it's so bucolic, with few cities along the route, making it great for someone looking to hit the road and unwind. There are, however, a couple stops that can be good to stretch your legs and enjoy the countryside. The Leal Vineyards, just outside of Hollister, offers wine tastings, a full-service restaurant, and boutique hotel.
6991 Airline Hwy, Tres Pinos, CA, US
Further south you'll also find the Inn at Tres Pinos. Stuck in a tiny town of 500, this place offers a huge wine selection (of course) and tons of old-world charm.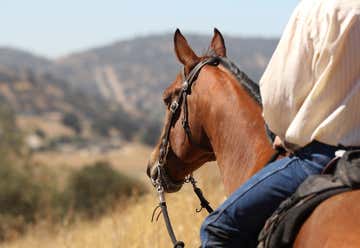 13388 Airline Hwy, Tres Pinos, CA, US
Down the road a bit is the quaint Paicines Ranch, where Judy Garland wed Sid Luft in the 1950s. Here you can stock up on some of the best beef in California, or take a special horse riding class. TIP: Try to make arrangements ahead of time to visit the Paicines Ranch. The ranch also encompasses the Paicine Reservoir, which means it's located in the middle of acres of grasslands that are teeming with wildlife.
via Airline Hwy & Pinnacles Hwy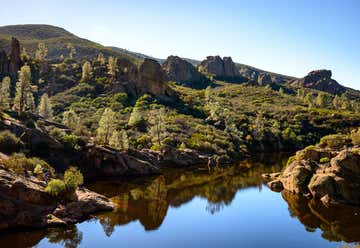 5000 East Entrance Road, Paicines, CA, US
About half way down the route you'll have access to the east entrance to Pinnacles National Park. It's the perfect side to enter if you're planning on camping at the park, or hiking Bear Gulch Trail to the caves or reservoir. There are also tons of cool caves to explore and miles of awesome hiking. Just be warned, bring LOTS of water, and watch out for rattlesnakes. If you are planning on spending a lot of time here, it's important to note that the east and west entrances to the park do not connect. To access the west side of the park, you must exit and drive around. Summers here are also very hot so make sure to plan trips during the hottest months keeping the heat in mind. Spring weekends can get pretty packed, but there's loads of great hiking and climbing and it's an easy day-trip to San Francisco from here as well.
If you're looking for a riskier side trip, the New Idria Ghost Town should be on your itinerary. Once a settlement built around a quicksilver mine, today the town is abandoned and the water and ground in the area is considered toxic. A trip to the town will get you some pretty neat photos, but the Bureu of Land Management has been known to close the road, so be forewarned.
A trip down the Airline Highway gives you plenty of long straights with sweeping turns and just enough tight twists to keep things interesting. You're likely to encounter barely more than a couple cars on the entire trip, so with that in mind, make sure you're prepared with gas and water. This is California, after all... it can get pretty dang hot out there in the summer!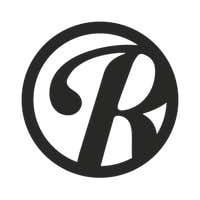 Roadtrippers helps you find the most epic destinations and detours—from roadside attractions to natural wonders and beyond.