When it comes to city escapes for New Yorkers, the Finger Lakes and the Adirondacks seem to get all the attention, but if you just want to get out of the hustle and bustle of New York City, the Upper Delaware Scenic Byway may be the perfect option for you. Just 70 miles outside the city, the gorgeous route offers all the natural beauty, interesting history, quaint shops, and exciting turns (especially the "Hawks Nest") you could ever want on a day or weekend trip.
Hancock, New York, United States
Start in Hancock, NY: this historic village used to be a railway town, and is totally worth visiting on your byway road trip for its tasty little diners, cozy B&Bs, and cute little stores.
19 Upper Main Street, Callicoon, NY, US
Tucked on the main drag of the sleepy country town of Callicoon, NY, Matthew's On Main prides itself in being one of the best country bistros you'll ever experience. Just as the name suggests, Matthew runs the place and does most of the cooking back in the kitchen. The goal of Matthew's on Main? Give you some tasty food, good booze, and leave you in great spirits. That's why their sign says "Food/Bar/Happiness:. This is the place to grab a big burger or steak or even a fresh salad.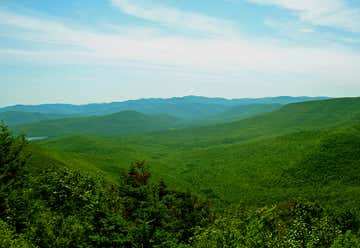 336 Villa Roma RD, Callicoon, NY, US
If you're looking for accommodations along the Upper Delaware Scenic Byway, the Villa Roma Resort, also in Callicoon, is a fun Catskill resort that's Roman-themed. There are both 1 and 2-bedroom suites, wifi and a dining room ornately adorned with wall murals and chandeliers. There's also an onsite restaurant, cafe, deli and ice cream shop.
Narrowsburg, New York, United States
Located at the junction of Routes 52 and 97, Narrowsburg, NY is a small hamlet of a little over 400 people. The town oozes charm and is absolutely worth a visit along your Upper Delaware River road trip: you'll find little farms, fun local festivals, and restaurants serving up delicious, locally-sourced meals.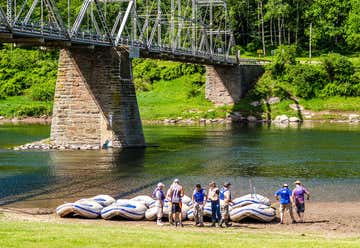 Co. Rd. 44, Narrowsburg, NY, US
Ready to add some outdoor adventure to your trip? Check out Landers River Trips out of Narrowsburg. They offer rafting, tubing and even overnight stays along the beautiful Delaware River.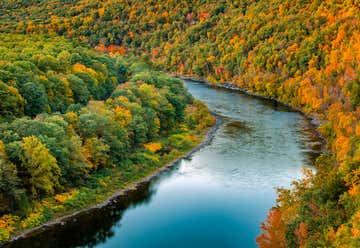 274 River Rd, Beach Lake, PA, US
If you like to fish, canoe, or just take in the beauty of nature, the Upper Delaware Scenic and Recreational River should be a major stop on your journey down the byway. Be on the lookout for bald eagles, they're in the area throughout the winter and some stay through the summer as well.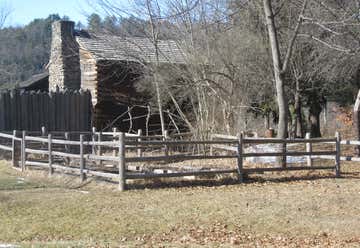 6615 State Route 97, Narrowsburg, NY, US
Want to find out just how good we have it today? Step back in time at Fort Delaware where your tour will feature folks living the hard pioneer life right in front of your eyes. The historical character actors will show you how the early settlers of New York's wilderness struggled for survival. Admission is only $7, a small price to pay for a little perspective on how easy we have it in the 21st century.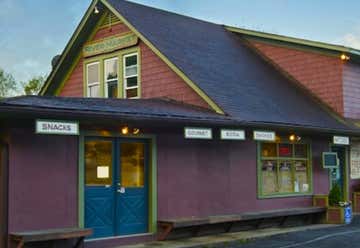 3385 New York 97, Barryville, NY, US
Located on the Delaware River, the uniquely named River Market in Barryville has all the charm of an old general store, but is fully-stocked in all the modern stuff you need to make the most of your trip. If you're in the mood for a light meal, hop up to their deli for a panini. If you're in search of a sweet treat, grab some of their fresh baked pies, homemade ice cream, or retro candy. And if you're stocking up for some camping or a vacation rental, they have all your basic food items (including beer and wine).
Port Jervis, New York, United States
Finish your short drive in Port Jervis, "Where New York, New Jersey, and Pennsylvania Come Together"! Located on the scenic upper Delaware River, this charming historic town dates back to the 1700s.
The Upper Delaware Scenic Byway is a dream come true for anyone looking to fish, raft, or simply get away from the city for even just a day. High season is usually Memorial Day through Labor Day. A great time to travel the Upper Delaware Scenic Byway would be fall, from mid-September through October, when the leaves are changing, or during springtime, before the summer crowds swamp the roads and river.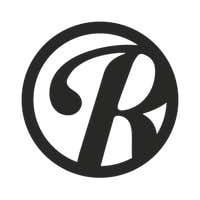 Roadtrippers helps you find the most epic destinations and detours—from roadside attractions to natural wonders and beyond.