Northern Michigan's M-119 highway, known as the Tunnel of Trees Scenic Heritage Route, is one of the state's most picturesque drives, with a route that takes you along the coast, past quaint towns, and through verdant forests. Fall is a particularly beautiful time to take a whirl on this Pure Michigan Byway.
M-119 starts just north of Petoskey. If you begin your road trip here, spend time shopping in the charming Gaslight Shopping District downtown or strolling the shores of Little Traverse Bay.
If you need a home base, just off Route 31 is the Bay Inn of Petoskey. This is a very comfortable and affordable inn with beautiful views of Little Traverse Bay.
Harbor Springs, Michigan, United States
The biggest town you'll pass through is Harbor Springs. It's full of quaint shops and eateries, as well as a bustling marina.
The Colonial Inn in Harbor Springs is a historic boutique hotel that's right across the street from Lake Michigan Beach. This is a good choice if you're looking for something slightly more upscale. The inn has an indoor pool, free WiFi, complimentary continental breakfast, and some rooms with balconies.
102 E Bay St, Harbor Springs, MI, US
For local seafood or cocktails with a great view, try Stafford's Pier Restaurant, a waterfront gem overlooking the basin. You'll feel as though you've stepped aboard a luxury yacht without leaving land.
215 E Main St, Harbor Springs, MI, US
If you're more in the mood for a sandwich, Gurney's Harbor Bottle Shop has generated a cult following for their sandwiches. Keep in mind, the shop is cash only, but these sandwiches are out of this world, thanks to house-baked bread and fresh ingredients. Pro tip: Order the deli sauce.
267 S Spring St, Harbor Springs, MI, US
Whether you eat at the Pier or at Gurney's, you should finish off your meal with a stop at Tom's Mom's Cookies. Starting with chocolate chunks hand cut from 10 pound bars, their cookies are the real deal. Each soft and chewy cookie weighs almost a quarter of a pound.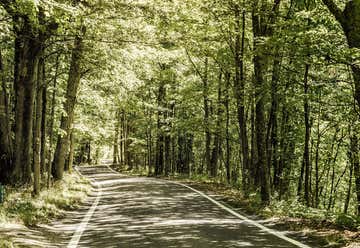 M119, Harbor Springs, MI, US
It's called a "tunnel," but unlike a mountain tunnel, the Tunnel of Trees cuts through a forest. It gives the roadtripper a different view and experience at each twist and turn as it hugs Lake Michigan, with rich hardwoods creating a tree canopy over much of the narrow road.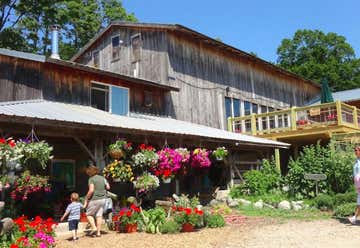 5581 S Lake Shore Dr, Harbor Springs, MI, US
Pond Hill Farm is your one-stop-shop for local crafts and nibbles. Children can pet animals in the livestock barn, hunt for gnomes on a scavenger hunt, or sling fruits and vegetables on the Squash Rockets. Adults will enjoy dining in the cafe, sampling the wines and brews, or shopping in the farm market.
1129 N Lake Shore Dr, Harbor Springs, MI, US
After enjoying Pond Hill Farm, hop over to Primitive Images, a funky antique store with rustic furniture, homemade jewelry, and other handcrafted items. Sample a variety of teas on the serene deck at the Good Hart and Soul Tea Room.
1075 N Lake Shore Dr, MI, US
Tucked away in the heart of the Tunnel of Trees, the Good Hart General Store is exactly the kind of down-home, local flavor place you want to find on a good road trip. The exterior of the store, with its classic red and white paint scheme, is the perfect place for a photo. Don't leave without grabbing one of the store's famous pot pies.
As the Tunnel of Trees comes to an end in Cross Village, you still have one more stop to make. The Legs Inn is an architectural gem, with a great restaurant inside.
Best time to travel the Tunnel of Trees: Though spring and summer are beautiful times to travel this byway, the best time is when the fall foliage colors are at their peak. Take a jacket since fall temperatures can get chilly in Northwest Michigan.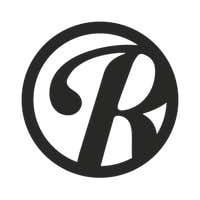 Roadtrippers helps you find the most epic destinations and detours—from roadside attractions to natural wonders and beyond.