When it comes down to it, the Great Smoky Mountains National Park is in an amazing location. The conditions are perfect for growing gorgeous forests, misty rolling mountains, meadows full of wildflowers and year-round waterfalls. It's actually the most visited National Park in America. But just because it's such a popular destination doesn't mean there aren't hidden gems and undiscovered places to explore all around the Smokies. While the scenery is utterly breathtaking, there's even more to The Great Smoky Mountains than just Pigeon Forge, Clingmans Dome and Blue Ridge Parkway, it's a park that's loaded with Southern Appalachian history, mountain culture, and endless fun!
The best time to visit the Great Smoky Mountains National Park: There's no bad time to visit the Smokies: summer brings great weather, and the park is still accessible in the winter, with the added bonuses of lesser crowds and snowy vistas. Fall is far and away the most popular time to visit, thanks to the incredible foliage, but it can get very crowded. Spring is a delightfully underrated time to visit, blooming wildflowers and mild weather make it perfect.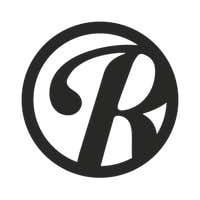 Roadtrippers helps you find the most epic destinations and detours—from roadside attractions to natural wonders and beyond.