It's not hard to see why Utah's Arches National Park's reputation as being an adventurers' nirvana has gone undisputed since its incorporation in the 1970's. Boasting over 2,000 arches, hoodoos, gargoyles, goblins, spires, fins, and more (don't be too frightened, these are all just different kinds of desert rock formations, not actually scary monsters). Arches National Park is proof that the desert is way more than just dust, cacti and mirages.
Looking for more tips for your trip to Arches? We've got you covered.
Some things to consider for your trip to Arches: -It can get really hot. Dress appropriately, and pack plenty of water and sunscreen. -Mornings and evenings are less crowded, and the heat is a little less intense. -The park has some of the best stargazing in the country... where else can you see incredible rock formations in silhouette, lit up by the Milky Way? -There's an 18-mile-long scenic drive around the park that will take you past many of the more famous arches. It can get a little crowded, but it's a good way to get a sense of the park and where you might want to hike, or to experience as much as you can if you only have a short amount of time.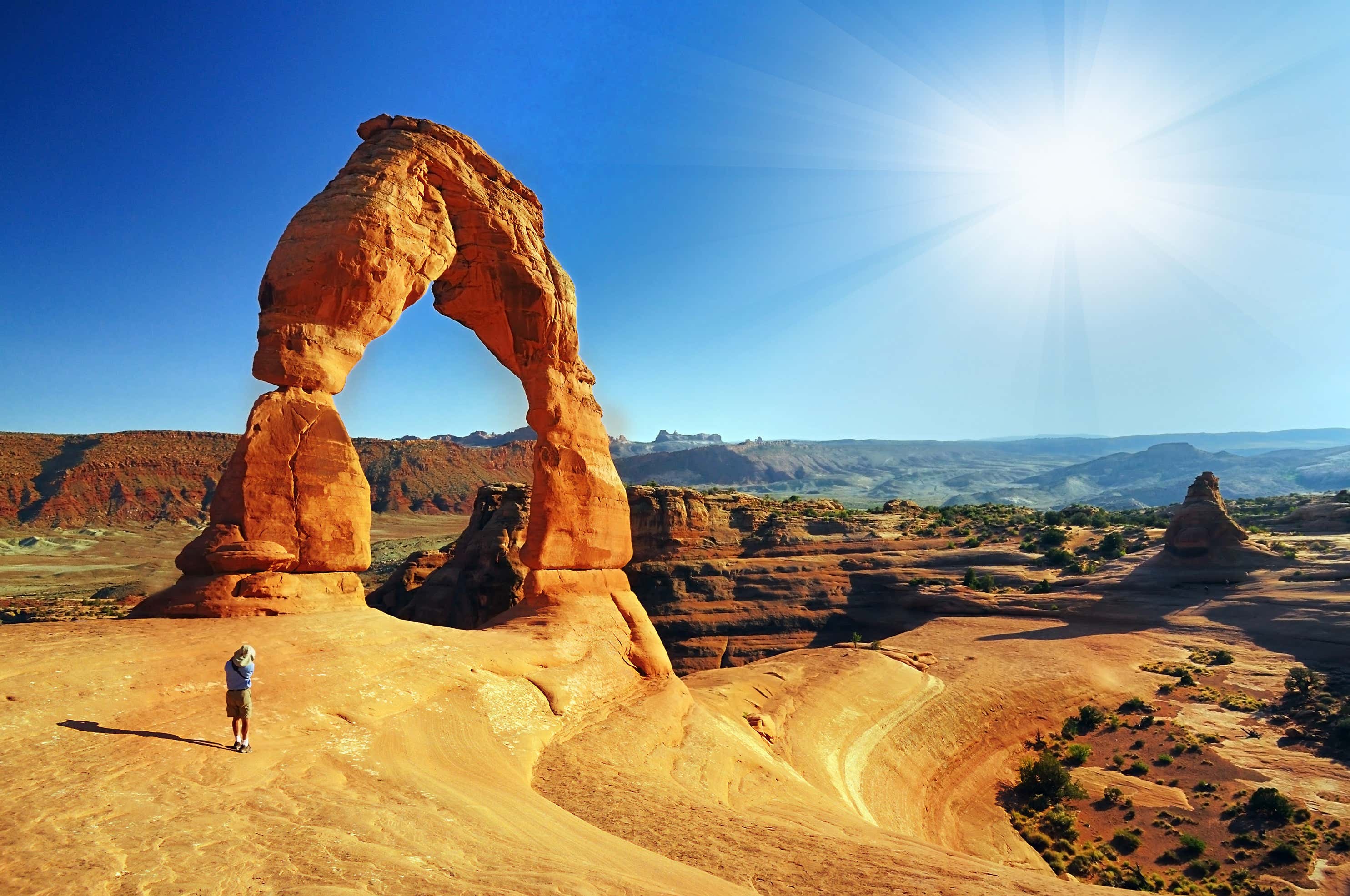 Milt's Stop & Eat is Moab's oldest eatery, and it's managed to stay open so long for some good reasons: buffalo burgers and homemade ice cream. There's nothing better after a hike through the park than a burger and a hand-dipped malt!
One of several great accommodation options near the park, the Gonzo Inn is pretty straightforward, with funky 1970's touches and one of the best pools in Moab. It's close to the park, offers coin-operated laundry, the rooms have patios and balconies, and they offer a nice breakfast each morning. You might never want to leave.
Arches, and Moab in general, are known for attracting the adventurous sort, and it doesn't get more adventurous than off-roading. Hell's Revenge is a slickrock off-roading trail that's one of the country's most intense, but the views are totally worth it. And don't worry if your car (which definitely needs 4WD) can't make it past any of the obstacles, there's always an easier bypass.
The Jailhouse Cafe is a small, local gem that only does breakfast...but their breakfast is so outstanding, that's all they really need. The pancakes and bacon are, simply put, perfection. For real.
Moab Under Canvas is definitely one of the more offbeat places to stay in the area, but since Moab is known for its scenery, you might as well make the most of it by glamping. That's "glamorous camping." You can book a stay in one of their tricked-out safari tents, which come with decks and king-sized beds...but still allow you to enjoy the Great Outdoors, and the illusion of roughing it.
Take The Windows Trail, one of the easier hikes in the park, to get a view of Turret Arch, an imposing rock formation.
An easy hike and convenient location near a parking lot make Double Arch a super popular destination as well. It's also a great spot for climbing.
Delicate Arch is probably the most iconic arch in the whole park. If it looks familiar, it's probably because you've seen it on Utah's license plates. There's a viewpoint just off the main road that lets you observe the natural wonder from afar, but you can hike right up to it if you're feeling adventurous.
The only way into the stone labyrinth known as The Fiery Furnace is to hop in a ranger-guided tour...but if you have the time, it's absolutely worth it. The narrow passageways and delicate natural environment make it a more intense hike.
The Devil's Garden trailhead is the best way to reach the imposing Tunnel Arch, as well as several others. It looks especially lovely in the morning, and you'll find the trail less crowded then.
Deep in the heart of Arches, you'll find the scenic Devil's Garden Campground. Nestled among sandstone formations and pine trees, it's a pretty secluded and overall gorgeous place to set up camp. You'll find drinking water, fire rings, and flush toilets here, although sites are on the primitive side, with no showers or dump stations, the views definitely make up for that.
A fork on the Devil's Garden trail leads to the unbelievable Landscape Arch. Ribbon-thin and longer than a football field, it's one of the more mind-blowing rock formations in the park, and since it's less than two miles round trip, it's totally worth checking out.
The best time to visit Arches National Park: Summers get hot, and it can snow here in the winter, but there's nothing wrong with enjoying the sun, or seeing the arches of the park covered in snow. Spring and fall mean moderate temperatures, though it can get chilly at night any time of the year, so remember to pack a sweater with your sunscreen, just in case.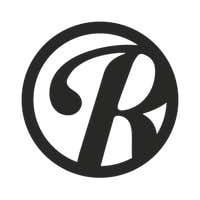 Roadtrippers helps you find the most epic destinations and detours—from roadside attractions to natural wonders and beyond.